Atlantis Dental
Dental Technology in Vancouver
iTero Intraoral Scanner At Your Cambie Dental Clinic
Your Cambie dental clinic offers iTero scans that can help you with your smile. Intraoral scanners from iTero scan the mouths of patients, capturing images to create three-dimensional dental images in minutes. Intraoral scanners are simple to use and can be operated by one person. Their user-friendly nature helps dental professionals get the best results. The scans they produce are also more detailed than the traditional two-dimensional images they replace.
Intraoral scanners feature a wand, which the dental professional moves around a patient's mouth. In the latest versions, the wand captures thousands of frames per second which are pieced together to create a three-dimensional visualisation of the patient's mouth. The wands on iTero intraoral scanners are smaller than early intraoral scanners, allowing them to scan molars in the back of the mouth which were traditionally difficult to reach. Dental professionals using small wands also aren't limited by how wide their patients can open their mouths. The small wands are also less likely to make patients gag than older forms of scanning technology.
Visit our clinic for an iTero scan! We accept referrals from other offices to do digital impressions for Invisalign, Night Guards, Retainers, and One Guide Surgical Stent.
CBCT Scanner
What is a CBCT Machine?
A CBCT (cone beam computed tomography) machine is a 3D X-ray machine designed to create an image of your teeth, nerve pathways, bone, and soft tissue all in one scan. CBCT scans offer a fast and non-invasive method of examining your oral health, while also providing extremely detailed imaging of your mouth or a specified area of interest. A CBCT machine may be used in cases where a typical dental or facial X-ray is not sufficient or when handling more complex issues.
How Does the CBCT Machine Work?
During the procedure, the CBCT machine rotates 360 degrees around your head to capture several images of the mouth or area of interest. These images can number anywhere from 150 to 200 and are taken in extremely high-resolution. The images are then combined to create a detailed 3D image for your dentist to examine.
The scan will provide several different angles for viewing. This allows your dentist to provide a more precise treatment plan and a more accurate diagnosis.
How Is the CBCT Scan Performed?
You will be asked to either sit in the exam chair or on an exam table, depending on the type of machine being used. Your dentist will then position you so that the correct area of interest is positioned in the beam. As the machine revolves around you, you will need to remain very still.
If you require a full X-ray of your mouth, the scan will most likely take 20-40 seconds to complete. If only a particular section of your mouth needs imaging, the process will take less than 10 seconds. This procedure is completely painless and non-invasive.
How Can I Prepare for My Scan?
CBCT scans require little to no preparation. Before the examination, you will be asked to remove any items that might interfere with the scan, including jewelry, hearing aids, and eyeglasses. You may also be asked to take out any removable dental work. Be sure to bring these to your appointment, as your dentist may need to examine them.
Always be sure to tell your dentist prior to the examination if there is any possibility you might be pregnant.
What Are the Benefits of a CBCT Machine?
CBCT technology offers a range of benefits. This includes a painless, quick, and non-invasive scanning procedure, as well as a highly detailed 3D image for your dentist to examine. An image from a CBCT scan provides more information than a typical dental X-ray, making diagnosis easier and more accurate, and providing valuable information on your oral health.
Thanks to the focused cone-shaped X-ray beam, we are able to get a clearer image of the area with significantly reduced radiation. This radiation will also not remain on your body following the scan.
When Is a CBCT Machine Used?
CBCT machines were developed in the 1990s and have been in use since the early 2000s. Since then, they have been used for various treatment plans and dental issues. CBCT is particularly useful when handling more complex cases, such as diagnosing temporomandibular joint disorder (TMJ) or dental trauma, cleft palate assessment, dental implant planning, and root canal diagnoses.
Send-Back Guarantee from Atlantis Dental
There is a CBCT machine available at our Cambie location. When the procedure is complete, your patients are sent back to your clinic for the rest of their care. Please contact us for more information on our machine and other technology. 
Digital X-Rays At Your Cambie Dental Clinic
Atlantis Dental use digital x-rays instead of traditional dental x-rays for a variety of beneficial reasons. To start with, digital x-rays are much safer than the traditional version, because they use up to 90% less radiation compared to film-based procedures used in the past. This is especially important for patients who need multiple x-rays. Furthermore, because the image is sent to a computer and not to a film, the results are instant and much clearer than traditional versions – so there's no waiting around for processing. It's also easy and safe to transfer images between computers, to specialists, and so on. Last but not least, no film equals no waste for the environment, which is why digital x-rays are a green solution, too!
To learn more about our digital x-rays or book an appointment, contact us today.
Invisalign® Invisible Braces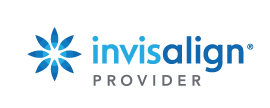 With the aid of Invisalign technology, we are able to create impressions of your teeth, which will be digitized so that Dr. Karkanis can work with a computerized 3-D image and tooth positioning software.  We use these digital images to create a series of comfortable and invisible aligner trays that are custom to your treatment outcome. These customized aligners are created for you to wear at each stage of your treatment, and are made without metal wires, brackets or bands – which makes them remarkably comfortable (especially compared to traditional metal braces!) and effective.
Contact Atlantis Dental, your Cambie dental clinic today to achieve a straighter and healthier smile in only six to eight weeks!
Velscope Examination System for Oral Cancer Screening
The Velscope system shines a blue light in the mouth that allows Dr. Karkanis to better see lesions such as cancer.  If a lesion is found it is photographed under the blue light, measured, and followed up to make sure it is not serious.
Learn more about VELscope, or contact us to make an appointment to get your oral cancer screening today!
CEREC One Appointment Crowns
CEREC Restorations are a form of porcelain restorations that dentists at your Cambie dental clinic can offer. They are made by utilizing a new technology called CAD-CAM (Computerized Assisted Design- Computerized Assisted Milled).
CEREC crowns are made in office while you wait, ensuring quick, custom-fitted crowns that can be inserted immediately. The technology even allows you to watch while your new crown is being milled.
To learn more about CEREC crowns, contact us today.
Digital Communications
At Atlantis Dental, your Cambie dental clinic, we take patient communication and education seriously. We are proud to offer CareVisionHD in-office video service at all our locations to keep you abreast of all of the benefits that our staff and dental practice has to offer.